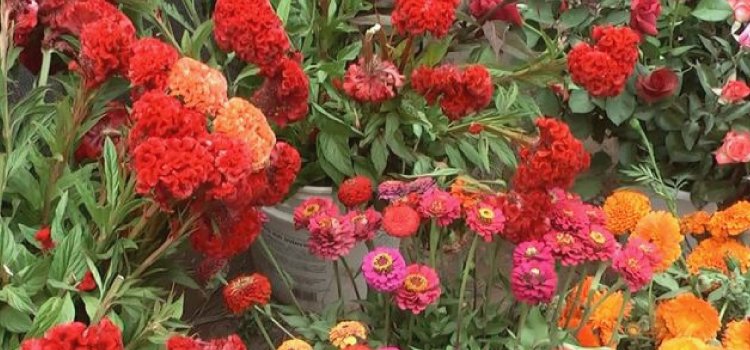 Flower and Folklore Festival: Dancing among flowers
6 years ago, the Flower and Folklore Festival was born in the famous flower town of Maimará, located in the province of Jujuy, just 6 km from Tilcara, also belonging to the imposing Quebrada de Humahuaca.
Every year, in the month of February, the streets are painted in colors with samples of flowers prepared by the florists of the places and small valleys of the area. The aromas are mixed and the perfume of the flowers betrays the species: statis, carnations, chrysanthemums, alellies, roses and many more. Activity that revalued and promotes the work of the region's florist.
In addition to the exhibition of flowers throughout the province is the sale of regional foods, mixing aromas with flavors that fill the celebration with tradition.
The long-awaited meeting of copleras is also held, which with its rhythms and ingenuity blush visitors.
Maimará Flowers
Of the flowers that sing
I like the rose
its color, its height,
Panzona and beautiful.
Anonymous, Popular Coplas.
The couplets are popular poetic compositions, widely disseminated in traditional peasant culture. His popularity is born in the songs they sing: romances, deceptions, stories, traditions and jokes, among others. It is formed in quartets of different syllabic extension according to the cases (penta, hexa and octosyllabic). And they are executed individually or collectively, with or without musical accompaniment.
The program changes every year by adding quebradeños, music and dance artists. The neighboring towns and tourists rejoice with the festival and there is so much color that there is no room for any sadness. You breathe joy, love is in the air and fun sneaks into music and dance. You can not miss it!